Cope & Stile Knives
For cabinet doors, interior doors, and exterior doors to fit most interchangeable shaper heads.
Our interchangeable system offers you....
Versatility
Fast turn-around. Custom knives made in one full business day.
Accuracy. Knives are manufactured both within a 0.005" tolerance and with the hook angle factored in.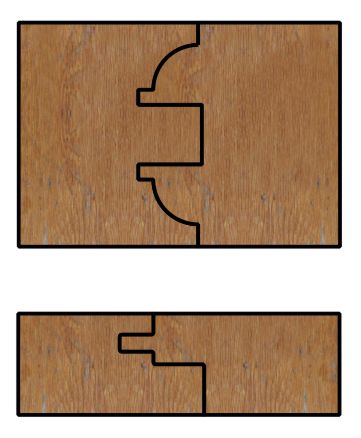 Be sure to also look at our...
* Both Cope knives and Stile knives must be machined in the same model of head and on the same shaper to insure accuracy.