PLANER & JOINTER BLADES
Did you know?…
In addition to Molder and Shaper knives We now offer a wide selection of Planer and Jointer blades.
Most of our Planer and Jointer blades are offered in both a Regular Grade and an Industrial Grade of steel to fit your application (ie: several Planer manufacturers only offer one type of planer blades steel - and it is often a Regular grade of softer steel).
We offer planer knives to fit most models of the following brands of planers and planer molders.
Baker
Belsaw (A.K.A. Foley-Belsaw)
Cantek
Craftex
Craftsman (A.K.A. Sears Craftsman)
Grizzly
Holytek

Jet
King
LeaderMac
Logosol
Powermatic
RBI
SCMI

Shop Fox
Silver
Sunhill
Wadkin
Weinig
Williams & Hussey
Woodmaster
We stock the following carbide inserts for spiral and helical cutterheads.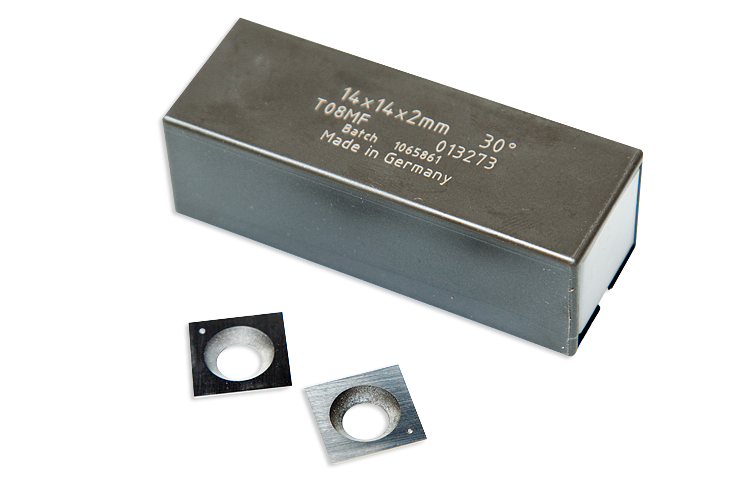 Carbide Inserts (German made)
Please email or fax us if you do not see your's listed.
Moldingknives.com
Tel: 1-866-499-8399 (Toll Free in The United States and Canada)
International Tel: 1-902-893-2788
Fax: 1-902-893-7890
Email: sales@moldingknives.com